Amazing Lamborghini Aventador LP700-4 Promo Video
So there isn't much in the way of exhaust sounds in the following video, but I promise you won't be disappointed:
Problem retrieving videos from provider: Not Found
What I like about this video:
The LP700 "looks" like a Lambo…not sure why, but the first moment I saw the entire vehicle I knew it was a Lamborghini
The cracking/crumbling asphalt really helps to emphasize the handling ability of this car…it's not just a straight-line demon
At the 2:07 mark, you get to hear the high-spirited V12 spin up while all four wheels stab into the dirt (that's right race fans, it's an all-by)
The cinematic quality
What I don't like about this video:
Where are the specs?! Why not use sub-titles to tell me that the engine is a 6.5L V12 with almost 700 hp and 500+ lb-ft of torque? Why not mention that the chassis is carbon fiber, or that only a few hundred will be made each year? If not sub-titles, at least drop this info in the video description.
It takes 26 seconds to start. I'm OK with an intro sequence, but 25 seconds worth? Too much.
It reminds me that I'll probably never get the chance to race a V12 anything around the desert. Bummer.
You can learn more about the LP700-4 in this AutoBlog article, with lots of great photos (like this one) too.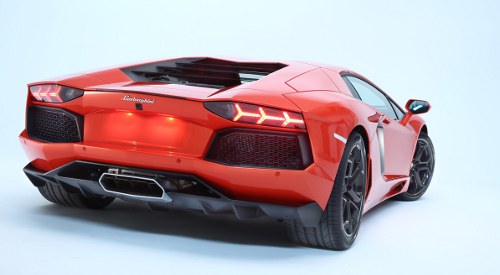 Share your thoughts, post a comment.