Dodge Charger Exhaust Videos
Dodge Charger Exhaust System Tips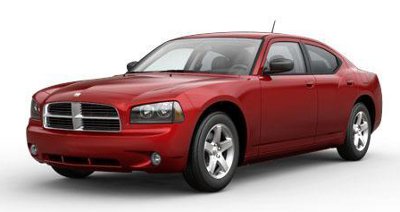 The Dodge Charger is one of the rarest of beasts: a family sedan with a wild side. This aggressively styled four-door automobile can be ordered in two editions that back up its nasty looks with equally nasty drivetrains. Combined with its rear-wheel drive platform, and available all-wheel drive, the Charger stands apart when compared against other vehicles in its class.
While the Charger might no longer be available in the sleek, two-door coupe form that saw it dominate the 1960's muscle car era, it can still pack a sizable performance punch – a fact which has not been lost of aftermarket exhaust companies, with several options out there for this full-size monster.
There are four engines that can be found under the hood of the Dodge Charger since it first started production back in 2006:
A 2.7L V6 that serves as the base option.
A 3.5L V6 offering 250 horsepower.
A 5.7L HEMI V8 found in the R/T model that harkens back to the Charger's muscle coupe days in the 60's with between 340 and 369 ponies on tap.
A 6.1L HEMI V8 that grinds out 425 horsepower in the top of the line Charger SRT8.
Although the two V8 versions of the Charger pack serious heat right from the factory, Dodge's stock exhaust system sound is weak in the knees at best. In order to fully enjoy the rumbling symphony that awaits underneath the right foot – especially in the SRT8 – it is necessary to go the aftermarket route and install either new mufflers or a complete catback system. The difference in the driving experience after uncorking the 6.1L V8 has to be felt to be believed.
There is no shortage of exhaust brands offering mufflers and more for the Dodge Charger:
The Dodge Charger offers a decent mix of inexpensive and loud systems combined with the availability of pricier, more tuned pipes. You don't have to spend a lot of money to make your Charger sound like Armageddon every time you hit the gas, but you might want to consider investing in a higher quality system if you regularly transport the family along with you in the sedan. After all, not being able to have a conversation at highway speeds due to loud droning can really put a damper on your entire exhaust system experience – not to mention cause a headache.
Dodge Charger Exhaust Recommendations
1. Investigate the Mopar option. Several aftermarket exhaust companies – such as Borla and Corsa – are available through Dodge's Mopar accessories program. This guarantees factory fit and usually offers with a better warranty.
2. Remember what you primarily use your car for. If this is your regular family hauler, you might want to think twice before stuffing glass packs under there. A more mellow but still aggressive sound is out there if you are willing to look for it.
3. All-wheel drive versus rear-wheel drive. If you have an all-wheel drive HEMI Charger, ask to see if the header options you are interested in will definitely fit your application before ordering.
Share your thoughts, post a comment.