Ford Ranger Exhaust Videos
Ford Ranger Exhaust System Tips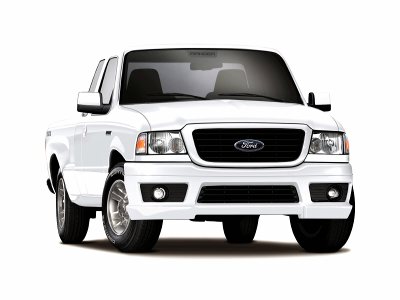 Ford's Ranger pickup is a great combination of utility, off-road performance, and affordability. With so many on the road, Ranger owners have a wide variety of after-market exhaust systems to choose from.
Between the years of 2000 and 2010, Ford offered the following engines on the Ranger:
A 2.3L I4
A 3.0L V6 commonly found in 2wd Rangers and/or regular cabs.
A 4.0L V6 with excellent low-end torque and good overall performance. This engine is just about perfect for a truck this size.
While all of these engines could benefit from an after-market exhaust, the bulk of after-market exhaust systems and mufflers are designed for the 4.0L V6. Often times, adding a dual exhaust system to a V6 results in an exhaust note that's more "blat blat blat" than the traditional "thrum thrum thrum" of a V8, so many Ranger owners stick with the factory configuration of a single pipe side exit exhaust.
However, if you decide to go with a dual exhaust, an easy way to "fix" the blat-blat exhaust note is to use a cross-pipe (also known as cross-over or X-pipe). This allows the exhaust system to balance sound between pipes and gives a V6 a better, more bass sound.
Some of the more popular exhaust system manufacturers for the Ranger are:
When it comes to choosing between these systems, here are some suggestions:
1. There's a big difference in cost between stainless steel and galvanized exhaust systems, but there's not a performance benefit in one over the other. The main benefit to a stainless system is long-term corrosion resistance. If you live in a dry climate, or if you're not worried about buying a system that will last forever, galvanized is the way to go.
2. The single-rear exit is probably the best configuration for performance. It's not as cool to look at, but there's really no need for a dual exhaust on this truck because the engine doesn't push a lot of exhaust out in the first place. If you've added on some other performance accessories, however, then a dual exhaust might make sense.
3. If you go larger diameter than stock, don't overdue it. Engines need exhaust back-pressure to be efficient and to perform, and if you go with a really big exhaust pipe diameter, you'll probably lose horsepower.
Share your thoughts, post a comment.