Frontier Exhaust Videos
Frontier Exhaust System Tips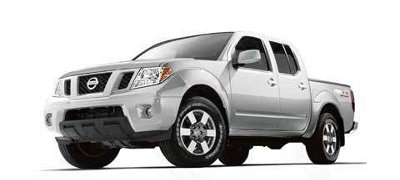 The compact pickup truck market has thinned out over the years with Isuzu, Subaru, Mitsubishi and Mazda among the car manufacturers who have left the market. Chevrolet, Ford and Toyota remain in the segment as is Nissan whose Frontier truck line is second only to the Toyota Tacoma in sales.
Nissan has been selling small pickup trucks in the United States for years, initially as the Datsun 720, a truck built by Nissan Motors briefly for several years around the mid-1980s. That move allowed Nissan to escape steep tariffs which added 25 percent to the price of these trucks to help American manufacturers compete.
Between the Datsun 720 and the Nissan Frontier which made its debut in 1998, was the Nissan Truck, a smaller and lighter model than the Frontier. When the Nissan Frontier hit the market, it was in response to a truck segment that had thinned out and to meet consumer demand for larger pickups to compete with the Toyota Tacoma and Dodge Dakota.
First Generation
The first generation Nissan Frontier was built in Japan and in the United States beginning in 1998 and lasting through 2004. Two engines power the first Frontiers: a 2.4-liter four cylinder mated to a 5-speed manual or 4-speed automatic transmission or a 3.3-liter V-6 mated to a 5-speed manual or 4-speed automatic transmission.
As has been the case since the Frontier was introduced, this truck is available in 4×2 and 4×4 models and in various cab configurations and trim levels.
The base engine for the 2004 model is rated at 143 horsepower at 5,200 rpm and 154 foot-pounds of torque at 4,000 rpm. The V-6 engine carries a rating of 180 horsepower at 4,800 rpm and 202 foot-pounds of torque at 2,800 rpm. Maximum towing capacity is 3,500 and 5,000 pounds for the four- and six-cylinders respectively.
Second Generation
The second generation Nissan Frontier was introduced in 2005 and remains in production today. This truck is now powered by a 2.5-liter four paired with a 5-speed manual or a 5-speed automatic. This engine is rated at 152 horsepower at 5,200 rpm and 171 foot-pounds of torque at 4,400 rpm.
The V-6 has been increased to 4.0-liters and is paired with a 6-speed manual or a 5-speed automatic transmission. This engine is rated at 261 horsepower at 5,600 rpm and 281 foot-pounds of torque at 4,000 rpm. The maximum towing rating for the four remains 3,500 pounds, but is now up to 6,500 pounds in select V-6 models.
The Nissan Frontier is a strong on- and off-road performer, the latter all the more so when it is outfitted with select aftermarket parts including lift kits, grill guards, cold air intakes and your favorite truck bed accessories. Priced from just under $18,000 new, the Nissan Frontier holds its value well with even first generation models holding strong more than 10 years later.
The list of brands offering exhaust parts and systems for the Frontier is extensive:
Share your thoughts, post a comment.