Genesis Exhaust Videos
Genesis Exhaust System Tips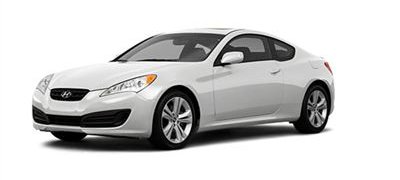 When Korean conglomerate Hyundai first began selling cars in North America, they were squarely positioned as an "entry-level" automaker. They specialized in building cheap, inexpensive cars with great warranties and attractive financing. However, over the years, Hyundai evolved from a manufacturer of cheap transportation to a manufacturer of all all kinds of vehicles – including a premium, high-powered rear wheel drive sports sedan called the Hyundai Genesis.
The Genesis first debuted as a concept car at the 2007 New York Auto Show. According to Hyundai, the Genesis sedan was designed to be a direct competitor to the BMW 5-Series. Despite having a price tag that is $20k-$30k lower than a commonly equipped BMW 5-series, the Genesis has performed well in numerous comparisons.
In addition to a sedan, Hyundai also offers a coupe version of the Genesis that is often compared to the Infiniti G37 and/or BMW 3-series. Much like the sedan, the coupe is considerably less expensive and has performed well in numerous head-to-head comparisons.
If the Genesis is anything, it's at the very least a tremendous value.
Currently there are two engine options for the Hyundai Genesis:
A 3.8L V6 providing 306 horsepower and 266 lbs-feet of torque
A 4.6L V8 known as "Tau" with 375 horsepower and 333 lbs-feet of torque (when fed premium gas)
Both engines are extremely capable from the factory, with the new-for-2009 4.6L V8 being a road burner comparable to anything you might find in a Lexus or Infiniti (or Cadillac for that matter). However, just like all luxury cars, the exhaust system on the Genesis is just too quite. An after-market system can definitely wake up the engine and give a nice boost, and considering how inexpensive the Genesis sedan and coupe are, it's no surprise to see the tuner scene beginning to embrace these cars with accessories.
There are a few companies producing exhaust systems for the Hyundai Genesis:
Hyundai Genesis Exhaust Recommendations
1. Are you ready to sacrifice some noise? The Genesis is a luxury car, which means some people expect it to be quiet and well-mannered. Adding a big and bad after-market exhaust isn't necessarily going to help resale value, so be sure to consider the ramifications of a new system. Maybe it's a good idea to keep the factory system in storage.
2. Patience is a virtue. As time goes by, you will find that more companies offer exhaust systems for the Genesis. You may be better off waiting a few months before buying.
3. Consider a simple muffler swap. While there are only a handful of companies offering complete exhaust systems for the Genesis, there are dozens of performance mufflers that can be swapped out with the factory unit. While not as high-performance as a dedicated replacement system, a muffler swap is affordable and can still boost horsepower.
Share your thoughts, post a comment.